¡Nos casamos!
Alejandro
Mariana
We will be happy to see you
Hola familia y amigos: Queremos que sean parte de nuestra aventura caribeña, nuestra historia empezó hace 7 años y juntos hemos vivido un mar de experiencias y la bendición de ser padres. Acompáñanos a celebrar nuestro amor el 4 de Octubre del 2019 ¡Será un honor contar contigo!
The venue is:
Minimun nights required 2 Nights per room. If you make a reservation by other agency or service provider 55 USD per person to get into the event. For more information please contact us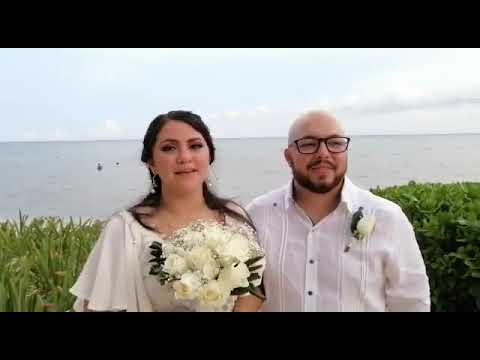 Event details
This are the activities we are planning for you
Gift link
Your presence in our wedding is the most important thing for us
if you still want to give us a present, here is where you can do it.
Follow the live streaming.
Be with us in this amazing moment
follow the live steaming on Facebook.